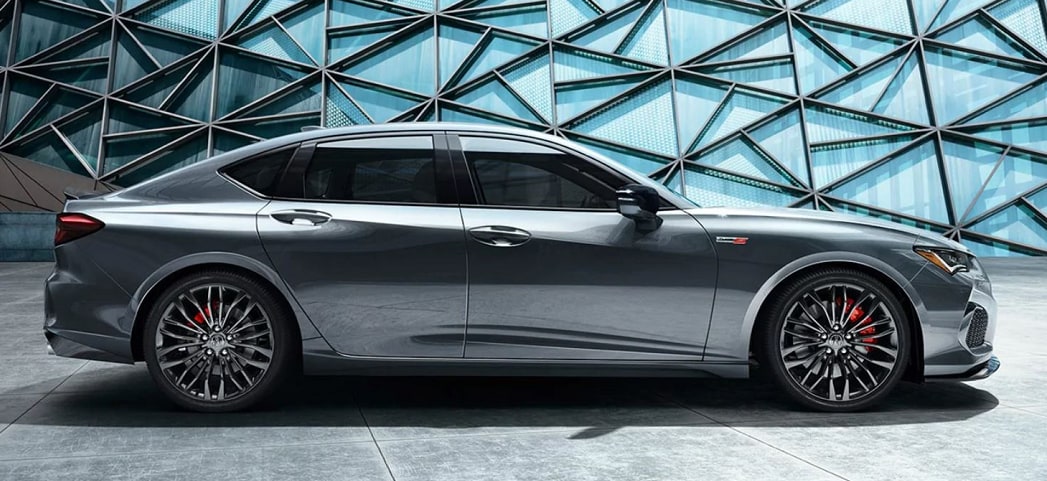 The 2021 Acura TLX Type S - The Future of Acura
Acura Canada first introduced its compact TSX and midsize TL models in 2015, only to later swap them for a single model, the TLX. When the TLX became available in Canada, it didn't take long before it was named a Canadian favourite, offering sportiness, high-tech performance, luxury, innovative safety technology, and unique styling. Over the years, the TLX continues to outrank the competition with state-of-the-art upgrades and advancements, which includes the new 2020 TLX PMC Edition. So, what can we expect for 2021? The 2021 Acura Type S Concept promises to bring Acura back to its racing roots with a high powered performance engine and strategic design that will thrill drivers, occupants, and onlookers.
The 2021 TLX Type S Performance
The TLX Type S is turbocharged with a 3.0L V6 engine that promises to generate intensely more horsepower and torque than the outgoing 3.5L V6, which currently boasts 290 hp and 267 lb-ft of torque. It will also have Super Handling All-Wheel Drive (SH-AWD) and a high-performance braking system. In comparison, base variants of the new TLX will reportedly use the turbo 2.0L 4-cylinder engine with a 10-speed automatic transmission, whereas the Type S receives unique tuning for a sportier drive.
The 2021 TLX Type S Design
Acura lengthened the dash to axle length by 8-inches and added 3.7-inches between the wheels to deliver a rear-drive sport sedan look. Lines are strategically placed across the hood and front fenders to gather at the diamond-patterned grille. In the rear, a high decked spoiler is balanced above dynamic taillights and quad exhaust tips.
The interior of the 2021 TLX Type S can be dressed in daring shades of leather and is delivered standard with a 10.2 infotainment screen, a 7-inch digital information cluster, a touchpad controller, and an optional head-up display. Choose from three drive modes that include normal, performance, and individual modes.
2021 Acura TLX Type S Safety and Driver-Assist Features
Every TLX Type S model will likely come standard with AcuraWatch, an industry-recognized trendsetter of innovative safety technology. AcuraWatch features an array of driver-assistive technology in the TLX that includes new features such as traffic-sign recognition and a driver-awareness monitor. If you want a chance to explore AcuraWatch technology and its functions, contact us. Our team of Acura experts are always looking for an opportunity to show off AcuraWatch capabilities that can also be found in a new model Acura
Make an Inquiry