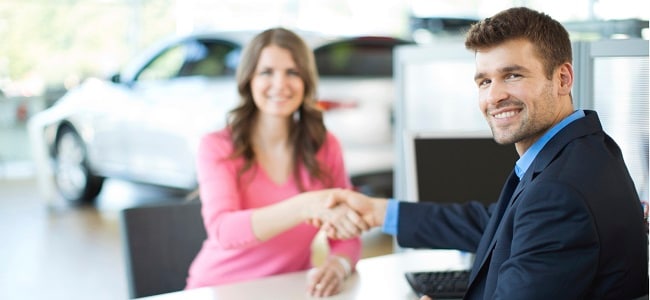 Acura End of Lease Options in Maple, ON
If your Acura lease is coming to an end, our Maple Acura dealership is here to help you figure out your next move. Thanks to Acura Financial Services, you'll be met with several compelling end of lease options at the end of your term, and we're thrilled to fill our customers in on them. Find out more about what you can do once your lease is up below and feel free to contact us for more information.
Begin Your Search for a New Acura
The end of your lease means it's time for a new car, and what better way to begin your search than getting to know our new inventory? Our team will gladly fill you in on the details regarding any and all of our Acura models and book a test drive at your convenience. As a current lessee and returning Acura customer, you'll also qualify for a loyalty rate reduction on your next vehicle.
Make Your Current Acura Vehicle Yours
If you'd like to hold onto your Acura come the end of your existing term, we can facilitate your purchase so that you can keep enjoying your motor for the long haul. Thanks to our Acura financing services, we can arrange a payment plan and Acura loan according to your budget. Drop us a line at your leisure for more on how we can help you make your Acura truly yours.
Finalize Your Lease Return
When you've seen your lease through, we can help you finalize your return without any hassles. All you need to do is drop us a line and schedule an appointment for your lease return at your convenience.
Leasing vs. Financing
Whether you intend to purchase or lease one of our models once your current term is up, Acura financial services can help you enjoy your next vehicle to the fullest. Acura leasing frees you of long-term commitments and allows you to get acquainted with a new model every few years. Financing, by comparison, gives you the comfort of knowing your vehicle will be all yours once your Acura loan is paid off. Furthermore, you won't have to worry about mileage caps or penalties if you choose to pay off your loan in advance.
For more details regarding Acura's end of lease options and financial services, feel free to get in touch with our dealership.
Make an Inquiry
Hours
Monday

9:00 AM - 8:00 PM

Tuesday

9:00 AM - 8:00 PM

Wednesday

9:00 AM - 8:00 PM

Thursday

9:00 AM - 8:00 PM

Friday

9:00 AM - 6:00 PM

Saturday

9:00 AM - 6:00 PM

Sunday

Closed
Directions
Get Directions