2020 Acura RDX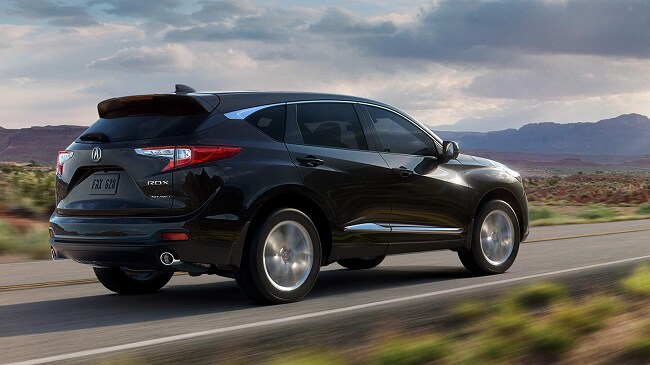 2020 Honda CR-V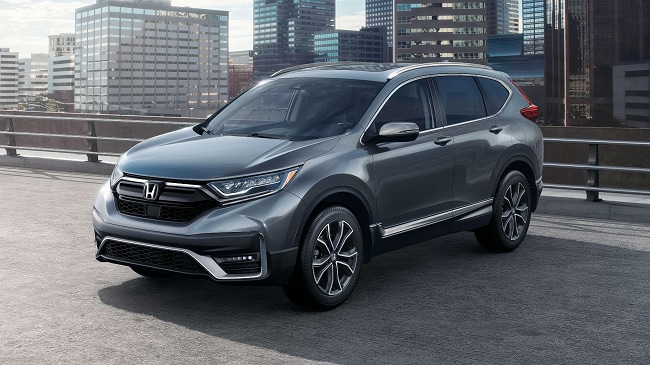 2020 Acura RDX vs 2020 Honda CR-V
For more than fifty years, our professionals have been proudly serving the regions of Markham, Maple, North York, Richmond Hill, Etobicoke, and Woodbridge. Maple Acura has been progressively earning a good reputation among our clients for many years.
Our experts are marvellous about adhering to the strict guidelines laid out by the OMVIC to ensure that our operations are always carried out with professionalism of the highest levels and secure your rights as a consumer. Our mission is to promote an honest, fair, and transparent purchasing experience for our esteemed customers so that you can feel confident after walking through our doors to make a purchase.
At Maple Acura, we welcome you to our home, get comfortable and relax while enjoying an espresso or cappuccino in our customer lounge with free WiFi while you wait. Located at 111 Auto Vaughn Drive Maple, Ontario, we have friendly and knowledgeable staff that can answer any of your quires. We take pride in representing the Acura brand here in Canada. Acura these days do not resemble Acura of old, everything has changed. We have taken Japanese engineering to the next level, and we distinguish ourselves with high-quality interiors and an abundance of technology. Our vehicles are built to surpass our German competition in the realm of sportiness and refinement, at the same time offering at a lower price point. We strive to chase every idea and change-making concept. When we have a problem, we allow everyone to participate. Impromptu meetings are of the norm, and in Japanese referred to as 'waigaya'. This is where all our ideas are born, and the radical concepts come to life. We can find all of these great concepts here at Maple Acura. We are also excited to provide exceptional service to our surrounding communities in Mississauga, Vaughn, North York, and Markham.
The 2020 Acura RDX vs the 2020 Honda CR-V. Which One Should I Buy?
The compact crossover segment has become extremely crowded, and it hasn't entirely replaced the sedan market; however, consumers with families are flocking to it. Acura is making things difficult for the competition, and this comparison will make drivers yearn for the premium RDX over its CR-V counterpart and for a good reason!
Comparison: Performance
When Acura was founded, it had a reputation for delivering vehicles that have performance. So naturally, you would find the RDX out-performing the CR-V in this category. The RDX is considered more of a sports crossover, and it shows, a turbocharged 2.0L with 272-horsepower and a push you back in your seat 280 lb-ft of torque leave the CR-V in the dust. A 1.5L turbocharged engine provides the CR-V with 190-horsepower and 179 lb-ft of torque. For many, the turning point may be the transmission. The RDX features 10-speed paddle-shifted automatic, where the CR-V is equipped with a CVT. Response time and performance are heightened with Acuras offering, and to seal the deal, the RDX comes standard with Super Handling All-Wheel-Drive (SH-AWD).
Acura has a reputation for producing vehicles that have adrenaline-inducing high-performance automobiles. The Acura RDX is no different; The Acura comes equipped with an Aluminum-Alloy 2.0L four-cylinder engine capable of delivering 202 KW and 380 NM of torque. On the other hand, the Honda CR-V provides 137 KW 2.4L inline-four or available 142 KW turbo engine. The performance is remarkable but still has a significant gap to cover to reach the 2020 RDX powertrain. When you compare the Acura RDX vs. Honda CR-V to their features, you will realize that the RDX features are more advanced and perform better. The 2020 Acura RDX has Super Handling All-Wheel Drive (SH-AWD) and a 10-speed automatic transmission with Sequential SportShift Paddle Shifters.
Comparison: Advantages
An exquisite design, luxury features, and engine sound are some of the exciting elements that the Acura does have going on. With its gentle roof and catchy grille detailing, the 2020 Acura RDX has a lot of character to boast. To some, looks aren't as important, but that adds to the uniqueness of the style. The engine sound of the 2020 RDX is something. The sound even gets better after turning the drive mode dial to Sport or Sport-Plus. The sound that comes out of the engine gives a unique bit of pep to Acura RDX. The Acura RDX has some unique features that are not found in the 2020 Honda CR-V. Features like 30 cm central display and panoramic glass roof. The vehicle also has a more powerful engine of 272-horsepower.
The 2020 Honda CR-V has two small benefits compared to the 2020 Acura RDX. The vehicle boasts more cargo capacity without seats, and the Honda's starting price is also lower. The touchscreen infotainment system is relatively similar to the touch-pad-based system found in the Acura RDX.
Comparison: Pricing
In line with all Acura models, the 2020 RDX does not possess traditional trims. It comes as a base trim with four separate packages. Those packages include Tech, A-Spec, Elite, and Platinum Elite, and pricing ranges from $46,196 to $56,196. While the Honda CR-V beings with a base 2WD LX and adds five other trim levels as options.
Comparison: Safety
Acura RDX comes with several safety features, such as a vehicle stability assist system that controls traction on loose roads or slippery surfaces. Other safety features that enable the RDX to come to a stop more quickly in an emergency include:
Agile Handling ASSIST
4-Wheel Anti-Lock Braking System
Brake Assist
Automatic Brake Hold
Electronic Brake Distribution
Electric Parking Brake
Acura drivers also have other additional safety features such as Collision Mitigation Braking System (CMBS), Adaptive Cruise Control (ACC), Forward Collision Warning, Road Departure Mitigation and Lane Departure Warning.
Comparison: Interior
The interior space is the only area where the 2020 Acura RDX has slightly more space than Honda CR-V, the internal space volume. The Acura RDX passenger volume is up to 2.94 cubic metres vs. 2.69 metres of the Honda CR-V.
Comparison: Exterior
To some, these two vehicles are considered distant cousins; however, when you take a more in-depth look at the exterior design, they couldn't be more different. For 2020 the RDX showcases one of the most striking looks in the compact crossover segment. As an entry into the luxury segment, it's safe to say that RDX does not look out of place; rather, it exceeds in design language compared to the competition. For those who prefer a more relaxed exterior design, the CR-V is ideal; it looks refined; however, it just doesn't have the punch the RDX provides.
Comparison: Technology
Technology has become so prevalent in today's automotive marketplace that the differences are few. Aside from tweaks in algorithms and precision engineering, the base functionality is similar. Acuras suite of technology provides drivers with all the assist features you would suspect from a luxury brand, and with many of these technologies as standard equipment when compared to the CR-V. A couple of significant differences is Acuras SH-AWD and AcuraWatch, both only available on the RDX. There are so many reasons to buy an RDX!
Contact Maple Acura Today!
At Maple Acura, we are delighted to provide you with superior customer service excellence. We possess an extensive variety of 2020 RDX inventory. We are pleased to offer various auto financing options in-house, and please take a moment to complete our finance form at our Finance Center. If you are new to Japanese engineering and design or are a returning enthusiast, you are welcome to allow our trained technicians to maintain your prized Acura. Our Service Appointment Request is convenient and straightforward, so book your next service appointment with us. We also offer a wide selection of accessories. If you want to experience the best in precision crafted performance, please don't hesitate to contact us, and our courteous and professional consultants will be more than happy to assist you. Our top priority here at Maple Acura is to make sure that you leave our dealership receiving the best service possible. We have had the opportunity to serve thousands of customers, both in sales and service. Our Google reviews speak for themselves, and we take pride in your happiness.


Make an Inquiry
* Indicates a required field