2022 Acura NSX Type S in Maple, Ontario
Our dealership provides a variety of new inventory as soon as the manufacturer releases them, like the 2022 Acura NSX Type S. The new model has limited production, making it well sought after by many enthusiasts looking for a refined performance-oriented vehicle. With the NSX Type S, you will have a twin-turbocharged V6 engine and two electric motors, which produce a total of 600 horsepower and 492 lb-ft of torque. As for speed and acceleration, it can accelerate from 0 to 100 km/h in 2.7 seconds and reach a maximum speed of 307 km/h.
2022 Acura NSX Type S - Design
Given that it is a vehicle meant for racetracks, the NSX Type S combines a great design and aerodynamic features, creating a powerful driving force. Its unique NSX GT3 Evo-inspired carbon fibre rear diffuser offers excellent stability and allows you to take control.
Type S Power
With the superb race-specs it boasts, you will indeed have the most electrifying driving experience. The 2022 NSX Type S has the most integrated sound, which you will be able to hear before seeing the vehicle, thanks to its twin-turbo.
Advanced Interior
Its interior is filled with various upscale components that will make you have an engaging driving experience. The seats are sporty and covered by premium leather upholstery. The seats are comfortable for long driving hours since they are well-padded and more supportive, even for taller passengers. Everything about the NSX Type S's interior is designed to bring you closer to the vehicle. You will have a racing-inspired steering wheel for total control, Alcantra trimming all over, and exclusive Type S and NSX Logos across the cabin to highlight this unique model.
Exterior
The 2022 Acura NSX Type S is a sport hybrid vehicle with high-end exterior features that will have anybody's attention. It displays a carbon fibre insert, a lip spoiler, light tinted glass, LED brake lights, and flush-mounted automatic power pop-out door handles. Other exterior highlights include a well-designed grille, composite body panels, exposed-weave carbon fibre roof panel, and automatic Jewel Eye LED headlights.
2022 Acura NSX Type S Interior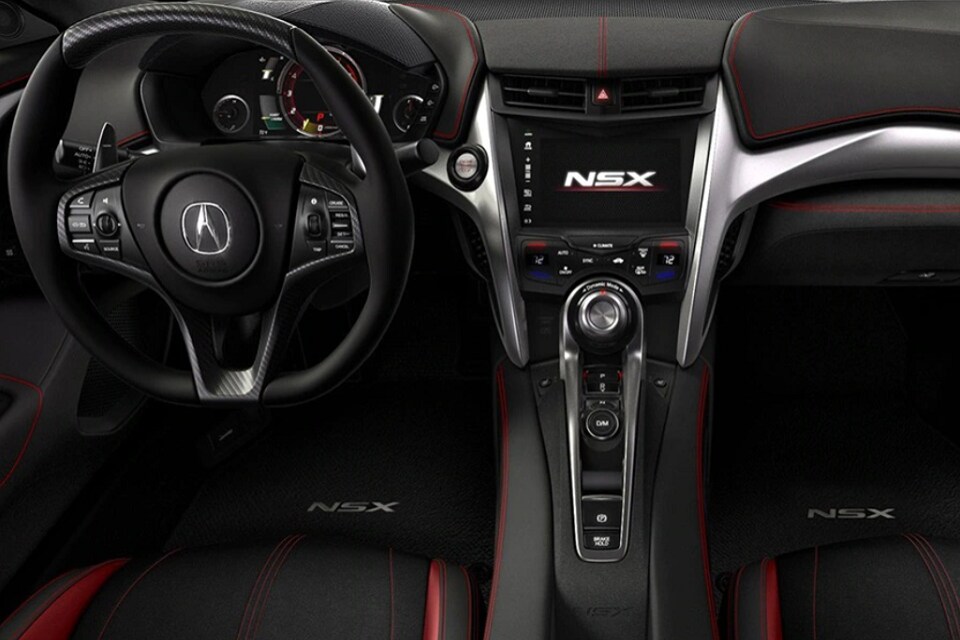 2022 Acura NSX Type S Exterior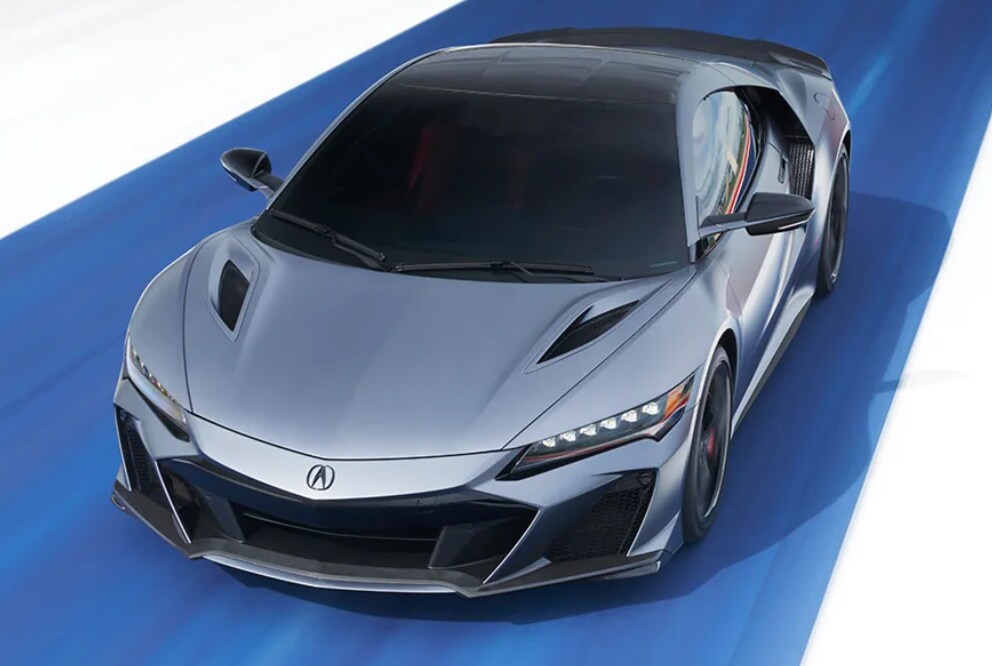 Powered By Precision
The NSX Type S is the incorporation of a well-performing vehicle. Any enthusiast driver will appreciate the way it drives, knowing it was crafted for high performance. Every detail about the NSX Types S has to fit the idea of precision-crafted performance, and the result is a supercar that's unmatched.
Harnessing a Legacy of Power
Feel the power of the great NSX Type S produced from its superb powertrain, which produces 600 horsepower. It also has support from its electric motors, offering instant power and improved traction around corners.
Building an Icon
This supercar is indeed an icon since it is built to feel and handle like a race car. With its fantastic air-cooling system, the 2022 Acura NSX Type S has a developed performance that contributes to a blend of form and function.
Forged Wheels
The wheels are massive and have a five-spoke wheel design. They have forged monoblock, which appears in most hybrid vehicles. The wheels also result in easy manoeuvring in any driving scenario, and it increases an innovative g-force.
Exclusive Paint Technology
Made by the PMC engineers, the NSX Type S gets an exclusive paint colour that's as rare as it is. The limited-edition Matt Gray paint utilizes nano-technology to offer a striking depth that perfectly complements the unique NSX Type S.
Contact Us
When you check our online inventory in the new inventory section, you will get more details on the 2022 Acura NSX Type S. You can also contact us when you need more information on how to acquire an NSX Type S.
Contact Our Team at Acura NSX
Make an Inquiry
* Indicates a required field