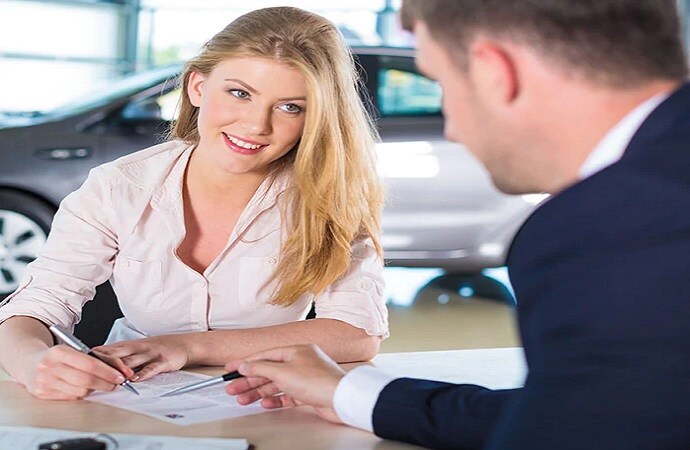 Acura Car Leasing Option in Maple, Ontario
Introduce fun into every drive when you get behind the wheel of a new Acura from Maple Acura.  Our Acura Finance Centre in Maple, Ontario, showcases only the best and latest Acura models for you to choose from.  Lease options are a great fit for drivers who keep their mileage count low each year and love the experience of driving the newest Acura model.  If you don't want the responsibility of vehicle ownership but need to stay mobile, lease options are both practical and convenient.  Visit our location or contact us to explore auto lease options with a finance expert at Maple Acura.
Choose the Right Acura Leasing Option
We make Acura financing simple at Maple Acura.  Our Finance Team will ensure you understand your lease options to make your car lease a success.  Complete a credit application or value your trade-in online and let us arrange your most suitable monthly payment plan or explore different car loan options with you.  With the support of our Maple Acura team, the Acura leasing process is easy, transparent, and straightforward.
Maturity Options
Enjoying your Acura drive is only the beginning of your lease journey.  At your end-of-lease or maturity date, our team is here to help.  Three maturity options are available to our customers:
Return your vehicle to Maple Acura and lease or purchase a new Acura vehicle
Schedule an appointment with Maple Acura to return your leased Acura
Purchase your leased Acura for the remaining amount outlined on your lease contract - no vehicle inspection required
Is Your Lease Near Its Maturity Date?
As your lease reaches maturity, Maple Acura will contact you to review your next steps.  If you choose to return your leased vehicle, an inspection will be required.  We understand that some wear and tear on your car is expected during the term of your lease.  We recommend that you carefully review the wear and tear section of your lease agreement to fully understand the extent of any excess wear and tear on the vehicle.  If your lease is near its maturity date, contact us, and we can help you schedule an inspection and review all your options.
Make an Inquiry
Hours
Monday

9:00 AM - 8:00 PM

Tuesday

9:00 AM - 8:00 PM

Wednesday

9:00 AM - 8:00 PM

Thursday

9:00 AM - 8:00 PM

Friday

9:00 AM - 5:00 PM

Saturday

9:00 AM - 6:00 PM

Sunday

Closed