2020 Acura TLX vs 2020 Mercedes C300
2020 Acura TLX vs 2020 Mercedes C300
Maple Acura is located in Vaughan, Ontario, close to Jane and Rutherford Rd's, off Highway 400. For more than 50 years, Maple Acura dealership has been proudly serving the regions of Maple, North York, Vaughan, and other close areas. Our customers are always satisfied with our impeccable Acura dealership experience and have come to expect it from us.
Our wide range of New Acura cars and certified pre-owned Acura vehicles ultimately make Maple Acura the dealership of choice in the Maple and Vaughan regions. Our New Inventory features a broad selection of Acura cars and SUVs up for sale, each with its unique features and colour to suit your individual preference. The top models in Acura include; Acura RDX, Acura MDX, Acura TLX and Acura ILX.
Comparison: Interior
The Acura TLX lives up to its excellent reputation with its plenty of entertainment features to keep your mood and energy up while on the road. Here are some of the interior features that take the 2020 Acura TLX to the next level. Acura TLX has On Demand Multi-Use Display 2.0, 3-level heated front seat, Apple CarPlay, Active Sound Control, Android Auto, Power-adjustable driver's seat, Acura Premium Audio System, seven speakers and more!
The C-class Mercedes interior has panel gaps consistent, with both the fixtures and fittings firmly fitted. However, the high mounted position and thick bezels give an impression of it being an afterthought.
Comparison: Exterior
The 2020 Acura TLX Interior has limited-edition trim developed on the same assembly line as the Vaughan NSX sports car. Both the TLX's headlights and taillights are LED, and it comes with dual exhaust tips to prevent the TLX from being too staid.
The 2020 sedan version features 46 cm twin five-spoke aluminum wheels and comes with LED exterior lighting.
2020 Acura TLX Interior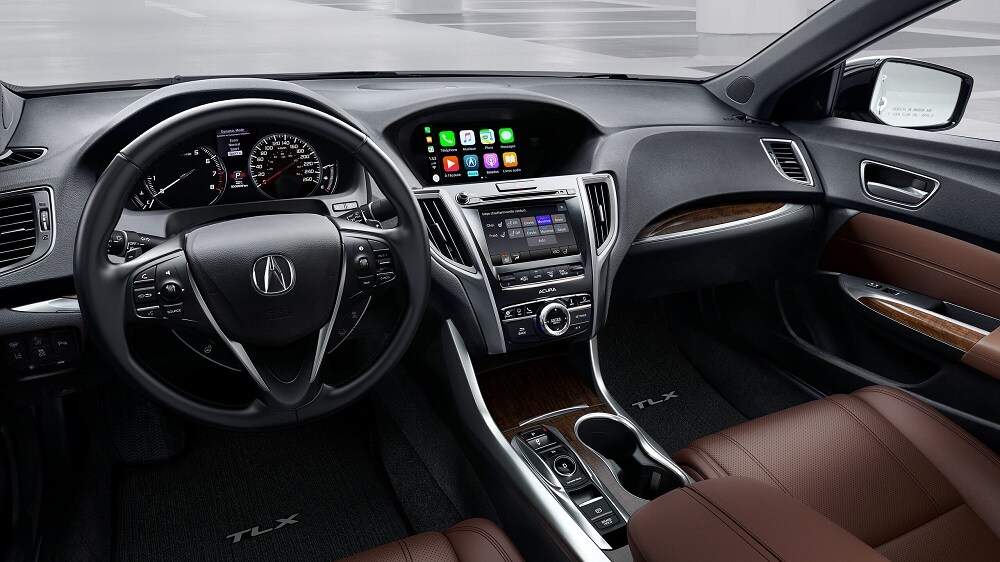 2020 Acura TLX Exterior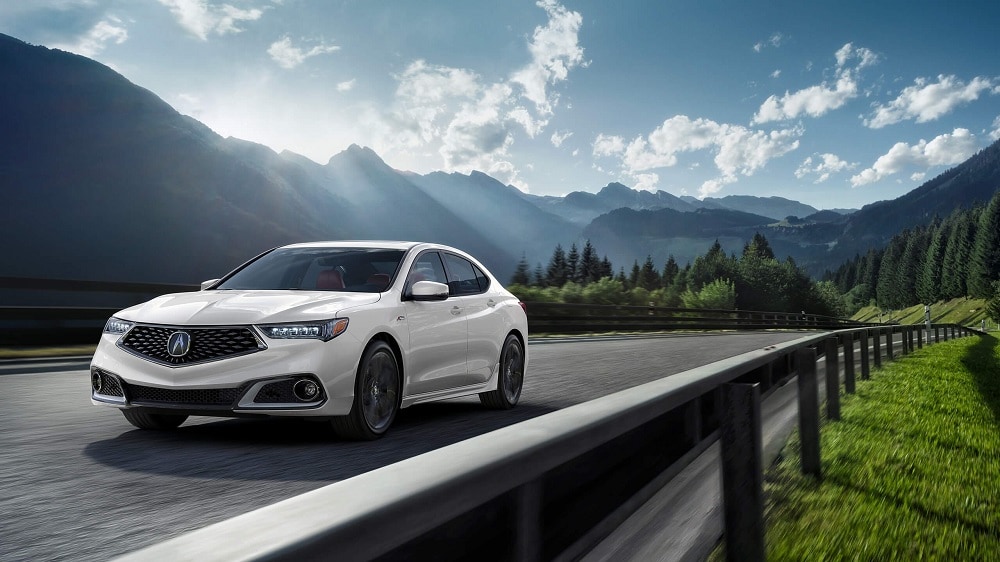 Overview of The 2020 Acura TLX vs 2020 Mercedes C300
Acura TLX
The 2020 Acura TLX comes with an elegant face and sporty advancements that are undeniable. The TLX offers desirable standard features and exciting options. These include an all-wheel-drive system that significantly improves handling plus the rear-wheel steering. The cabin of the TLX comes with comfy seating and high-quality materials.
2020 Mercedes C300
Compared to their more expensive counterparts, the gateway models often fall short in a luxury vehicle manufacturer's lineup. However, This Mercedes Benz comes in three body styles; Sedan, Convertible, and coupe.
Comparision: Performance
Acura TLX - The standard 154KW four-cylinder engine combines with the eight-speed automatic transmission. This powerhouse is available with front-wheel drive and a rear-wheel steering system that slightly turns the rear wheels to aid while cornering.
The V-6 produces 216 KW paired with a nine-speed automatic. The V-6 comes with Acura's Super Handling All-Wheel-Drive (SH-AWD) system. This system is capable of distributing power to individual wheels separately as desired. This Super Handling All-Wheel-Drive (SH-AWD) system considerably improves handling and traction.
The Acura TLX luxury yet affordable sports sedan comes with either a four-cylinder with the sporty A-Spec package or the V-6 model, which receives the faster A-spec steering configuration and more robust suspension.
The C300 Sedan can be described as a luxury sedan. The Mercedes C300 sedan comes in a convertible, coupe, sedan and wagon. The C300 sedan offers both Rear-wheel-drive and All-wheel-drive. While they both similar performance acceleration-wise, the All-wheel-drive's additional weight and energy demand more output from the engine, becoming less fuel-efficient.
Comparison: Safety
The 2020 TLX comes with a set of standard safety features, including Stability Control, Anti-lock brakes, Front-impact side bags, Side-impact Side bags, Overhead airbags, Seatbelt pretensions, Advanced security system and Anti-whiplash.
The Mercedes C-class sedan's critical safety features include active driver assist, active brake assist, blind-spot assist, crosswind assist, advanced tire pressure monitoring system, and a rear-view camera.
Contact Maple Acura Today!
Interested buyers are welcome to Schedule appointment using our online tool. If Interest in test driving one of our cars. Book a test drive through our website today. Feel free to explore financing options for a new car. Apply for our secure online financing application. You can also contact us by giving us a call or visiting our website for more information. Maple Acura is here to help.
Make an Inquiry