2021 Acura RDX vs 2021 Porsche Macan
2021 Acura RDX vs 2021 Porsche Macan
Maple Acura is the preferred Acura dealership in Maple, Ontario. We are serving the surrounding areas of Mississauga, Vaughan, and North York. Our exceptional Acura team is ready to show you our various new Acura vehicles' inventory and help you find your dream car.
Overview of the 2021 Acura RDX vs 2021 Porsche Macan
The 2021 Acura RDX has a new sleek exterior that comes designed with a more aggressive feel. It has front-wheel drive and an available all-wheel drive with a 2.0L 16 turbocharged engine; it also has a 7.2 KM/L. It has excellent fuel capacity with 272 horsepower. It also has a 10-speed automatic and seating for five passengers. Don't forget the generous cargo capacity and overall functionality. The current year's Acura RDX has an affordable price.
The 2021 Porsche Macan comes with a sleek exterior look. This vehicle has a dualistic approach to its sporty turbocharged engine, giving you speed while offering a practical approach to daily life. The Porsche Macan has an all-wheel drivetrain with a 2.0 L turbo engine and also has 248 horsepower. It also has a seven-speed auto-shift manual and five seating capacity. Its cargo capacity is 17.6 cu. ft. 252.9 Cu-Ft., which is somewhat small. The current Porsche Macan is a pricier approach to the sedan.
Performance Features
The Acura RDX comes powered by a 272-horsepower turbocharged 2.0-litre four-cylinder that pairs with a 10-speed automatic transmission. The Acura RDX comes with wide 20-inch wheels that come included with its necessary suspension. This vehicle has advanced models that allow you to make adjustments to the ride quality. It has excellent balance and good responsiveness.
The Porsche Macan comes powered by a 375 HP TwinTurbo V6 that can go from 0 to 60 mph in 3.9 seconds.
Technology Features
The IDX 2021 has intuitive technology with smart connectivity. It allows you to connect to your smartphone and have access to your favourite apps. It comes with Apple CarPlay integration capability. It offers a touchpad interface and operates intuitively; it also has an immersive audio system.
The 2021 Macan is adaptive capabilities with a memory package plus a ten-speaker sound system, an excellent overall technology package. Moreover, it has a communication management system. The Macan also has a touchscreen high-resolution display screen. It doesn't get any better than the Apple CarPlay connectivity and LED headlights.
Safety Features
The 2021 Acura RDX has earned a five-star rating for crash testing from the NHTSA. This vehicle includes standard driver assistance technology; it has a standard forward collision warning and emergency brake working. The RDX offers standard lane departure warnings and adaptive cruise control.
Although not tested by the NHTSA, the Porsche Macan does have a good deal of driver assistance technology. It comes with a standard lane departure warning. It has automated emergency braking with adaptive cruise control.
2021 Acura RDX Interior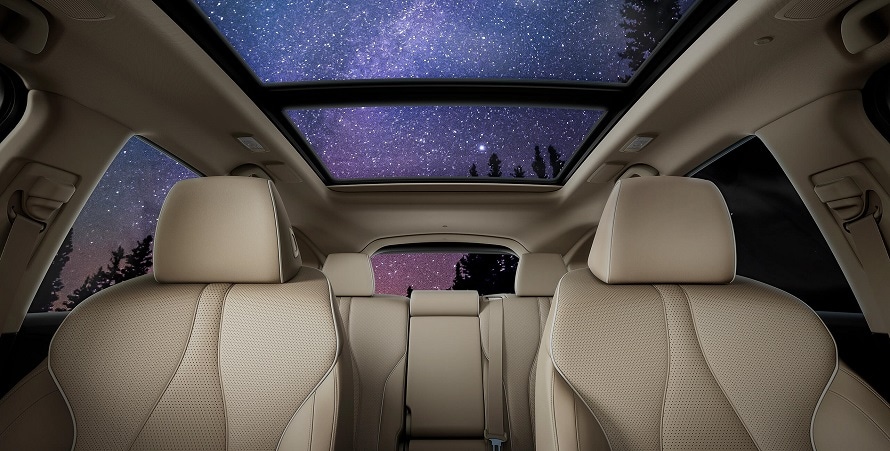 2021 Acura RDX Exterior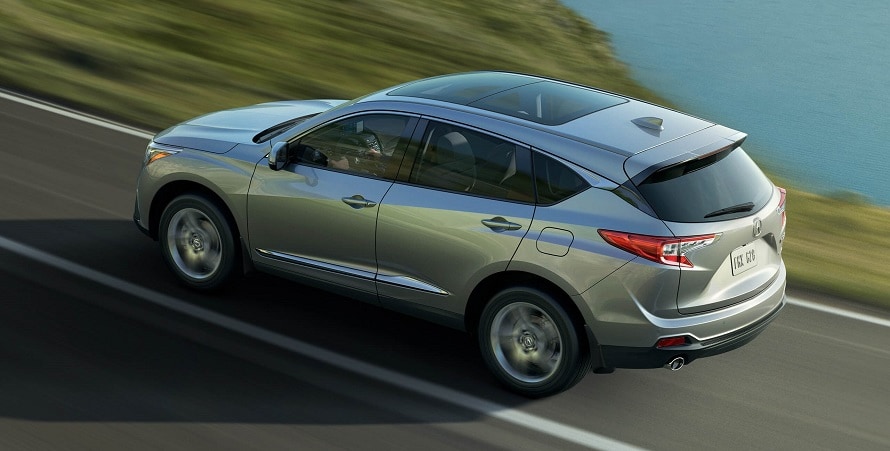 Interior Features
The Acura RDX offers excellent comfort and an exciting interior for both passengers and drivers. This year's vehicle offers high-grade material in the interior, including Burlwood and natural olive. The RDX has heated seating that is comfortable with Milano leather available. Also available is a panoramic moonroof.
The Macan's interior has less space than is expected; it does have adjustable seats for both the driver and transit passenger. It also has a luxurious feel on the interior of the vehicle. To have a full leather will cost a little bit more. It does not have practicality about it; however, the seats can fold away to add more storage capacity.
Exterior Features
The Acura RDX has a bold style with sharp angles and a sleek exterior, and impeccable lines. These features elevated this vehicle to a luxury crossover SUV.
The Porsche Macan sleek line and luxury appeal have standard colours of white and black from which to choose. There are also other colours like sapphire blue, metallic green, and mahogany metallic as options.
Contact Maple Acura Today!
Contact us today for more information about this remarkable vehicle. Whether you want to schedule a test drive, ask about financing or learn more about the Acura RDX, one of our associates can help you. We have several financing options available, and our Finance Centre can help you pick the best choice whether you want to lease, a loan or buy your next car. You can complete a secure online financing application to get pre-approved and speed up the buying process.
Make an Inquiry