2020 Acura MDX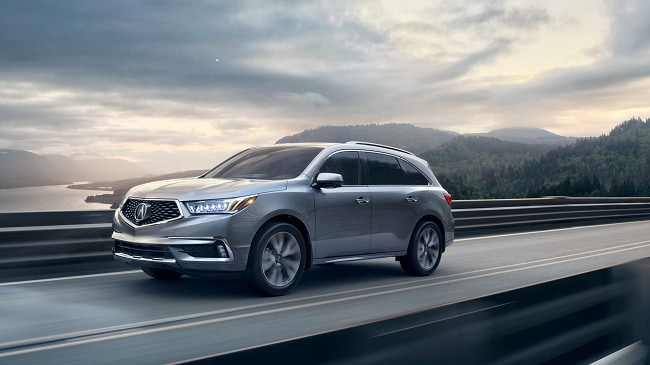 2020 Honda Pilot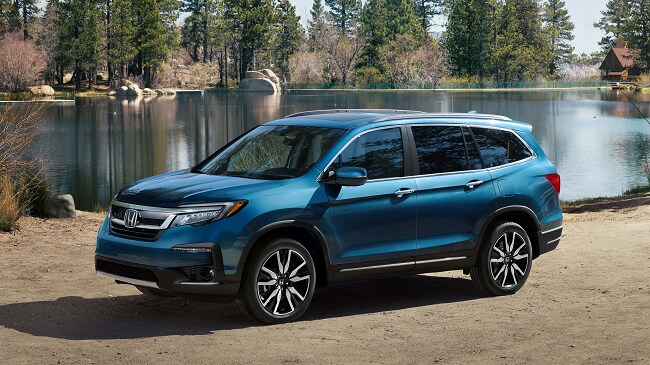 2020 Acura MDX vs 2020 Honda Pilot
At Maple Acura, we welcome you to our home and get comfortable and relaxed while enjoying an espresso or cappuccino in our customer lounge with free WiFi while you wait. Located at 111 Auto Vaughn Drive Maple, Ontario, we have friendly and knowledgeable staff that can answer any of your quires. We take pride in representing the Acura brand here in Canada. Acura these days do not resemble Acura of old, everything has changed. We have taken Japanese engineering to the next level, and we distinguish ourselves with high-quality interiors and an abundance of technology. Our vehicles are built to surpass our German competition in the realm of sportiness and refinement, at the same time offering at a lower price point. We strive to chase every idea and change-making concept. When we have a problem, we allow everyone to participate. Impromptu meetings are of the norm, and in Japanese referred to as 'waigaya'. This is where all our ideas are born, and the radical concepts come to life. We can find all of these great concepts here at Maple Acura. We are also excited to provide exceptional service to our surrounding communities in Mississauga, Vaughn, North York, and Markham.
The 2020 Acura MDX vs 2020 Honda Pilot, Which One Should I Buy?
The Acura MDX first debuted to the Canadian market in 2001, while the Pilot saw its reveal for the 2003 model year. Both vehicles are equipped with three-row seating from their inception; they offer similar dimensions; however, they compete in totally different segments. The MDX is vying for the top spot in the hotly contested luxury SUV segment and the Pilot in the mainstream SUV segment. Though they share similar platforms, the two vehicles contrast in a variety of ways.
Performance
When Acura was founded, it had a reputation for delivering vehicles that have performance. For this comparison, it is safe to say the two vehicles utilize a similar 3.5-litre V6 engine available in AWD for the Pilot and SH-AWD for the MDX. The MDX is considered sportier of the two, and it shows. This engine in the Pilot produces 280 horsepower and 262 lb-ft of torque, while the MDX creates 290 horsepower and 267 lb-ft. The significant difference in powertrain options favours the MDX, and an available Hybrid option puts out 321 horsepower and 289 lb-ft of torque via a 3.0 litre V6 paired with a hybrid system. AWD is standard on both; however, in the Hybrid, the rear wheels are powered by electric motors. The MDX features a 9-speed automatic transmission, where the Pilot is equipped with either a 6-speed or 9-speed depending on packaging. Response time and performance are heightened with Acuras offering, and to seal the deal, the MDX comes standard with Super Handling All-Wheel-Drive (SH-AWD)
Pricing
In line with all Acura models, the 2020 MDX does not possess traditional trims. It comes as a base trim with four separate packages. Those packages include Tech, A-Spec, Tech Plus Elite, and Sport Hyrbid, and pricing ranges from $53,096 to $68,696. While the Honda Piot ranges from LX, EX, EX-L Navi, Touring eight-passenger, Touring seven-passenger, and the Black Edition.
Exterior Styling
To some, these two vehicles are considered distant cousins; however, when you take a more in-depth look at the exterior design, they couldn't be more different. The very first thing you notice with the MDX is its large shield grille, and it has become Acuras trademark front end. Also, standard, you will find LED lighting in both the headlamps and fogs. Sharper lines, greater chrome accents, and a sportier design give the MDX an advantage when it comes to exterior styling; standard 18-in wheels with an option to upgrade to 20-in. The Pilot is far more conservative, wearing an egg-shaped design. If you want to be noticed, the Pilot may not be the vehicle for you. The design language is bland and uninspiring; it will help you fit in with everyone else.
Technology
Technology has become so prevalent in today's automotive marketplace that the differences are few. Aside from tweaks in algorithms and precision engineering, the base functionality is similar. Acuras suite of technology provides drivers with all the assist features you would suspect from a luxury brand, and with many of these technologies as standard equipment when compared to the Pilot. A couple of significant differences is Acuras SH-AWD and AcuraWatch, both only available on the MDX. There are so many reasons to buy an MDX!
At Maple Acura, we are delighted to provide you with superior customer service excellence. We possess a wide variety of 2020 MDX inventory. We are pleased to offer various auto financing options in house, and please take a moment to complete our finance form at our Finance Center. If you are new to Japanese engineering and design or are a returning enthusiast, you are welcome to allow our trained technicians to maintain your prized Acura. Our Service Appointment Request is convenient and straightforward, so book your next service appointment with us. We also offer a wide selection of accessories. If you want to experience the best in precision crafted performance, please don't hesitate to contact us, and our courteous and professional consultants will be more than happy to assist you. Our top priority here at Maple Acura is to make sure that you leave our dealership receiving the best service possible. We have had the opportunity to serve thousands of customers, both in sales and service. Our Google reviews speak for themselves, and we take pride in your happiness.
Make an Inquiry