2022 Acura MDX vs. 2021 BMW X5
Comparing the 2022 Acura MDX vs. the 2021 BMW X5
The redesigned Acura MDX makes its long-awaited return to the market against some stiff competition, and we're thrilled to report this upscale SUV more than holds its own in a stacked segment. With this beloved model's arrival, Maple Acura has taken the opportunity to compare the 2022 MDX to a longtime rival in the BMW X5. If you're based in Maple, Ontario or Mississauga, Vaughan, or North York, read on to find out how the 2022 Acura MDX fares against the new X5, and feel free to visit our dealership at your leisure for a closer look.
Interior & Exterior Style
You won't need more than a glance to see the Acura MDX has been overhauled, as it heads into its 2022 model year with a stunning new exterior style. Between its sleek frame, chiseled hood, and Acura's Diamond Pentagon grille, this redesigned SUV makes a statement like few vehicles in its class. The BMW X5 may be easy on the eyes itself, but its design hasn't undergone many changes of late and thus may appear tired to motoring diehards.
As for their interiors, both these SUVs boast cabins equal parts welcoming and refined. While the 2021 X5 checks off all the boxes for a mid-size SUV, the revamped MDX has raised the bar from its previous models. Soft-touch materials abound in this Acura SUV, with French-stitched leather, wood trim, and metal accents adding a dash of luxury to its upper trims. The 2022 MDX isn't stingy on creature comforts, either, as it comes with automatic climate control, heated front seats, and leather upholstery. This new Acura also comfortably seats seven passengers across three rows, unlike the 2021 X5, which has drawn some flack from reviewers over its cramped third-row option.
Technology & Safety Features
Both the 2022 Acura MDX and 2021 BMW X5 come with no shortage of tech features, although the X5's gesture infotainment controls can be frustrating to use. The MDX, on the other hand, provides easy access to all your infotainment wants through a user-friendly 12.3-inch touchscreen. Apple CarPlay and Android Auto integration come standard, as do wireless smartphone charging, a Wi-Fi hotspot, and an in-dash navigation system that gets you to your destination efficiently.
As for safety technology, the X5 offers some popular features, but the new Acura MDX's standard suite is as comprehensive as they come. Adaptive cruise control comes standard for those who love sitting back and enjoying a leisurely ride, with automatic emergency braking with pedestrian detection and lane-departure warning with lane-keeping assist also included in the base model. In short, this Acura SUV allows you to hit the road with confidence, and in more ways than one.
2022 Acura MDX - Exterior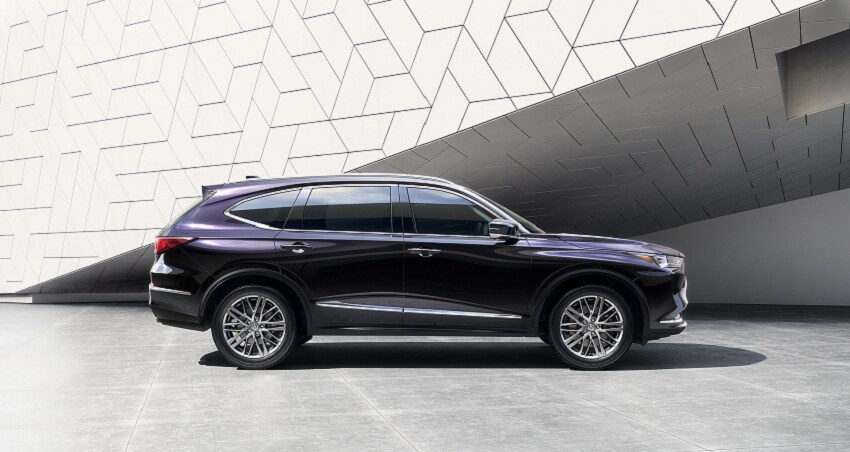 2022 Acura MDX - Interior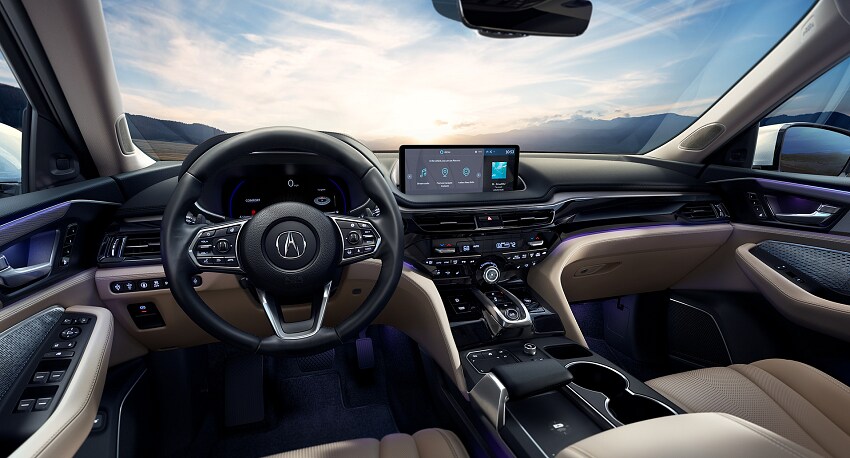 Performance
These two SUVs hit the market with robust powertrains. The X5 offers three available engines, but while each packs plenty of pep, this BMW's ride remains marred by steering that could be much more responsive. The 2022 MDX, by comparison, not only packs a good wallop in a 3.5-litre V6 with 290 horsepower, it also boasts a 10-speed automatic transmission that provides the smoothest of shifts. Classic motoring enthusiasts can enjoy crisp handling and quick acceleration at the wheel of the new front-wheel-drive MDX, making every commute a memorable experience.
Contact Us
If you'd like to get properly acquainted with the new Acura MDX and experience its dynamic performance firsthand, feel free to contact us at Maple Acura. A member of our staff will gladly fill you in on any particulars, and our finance department can help you with your purchase if you want to make the 2022 MDX yours. Get in touch with us at your convenience or schedule an appointment online to get the ball rolling.
Make an Inquiry