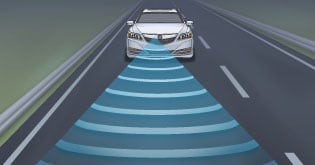 What is Adaptive Cruise Control (ACC) With Low-Speed Follow?
ACC maintains a set cruising speed and following distance relative to the vehicle in front of you, even at speeds below 40 km/h. To keep the vehicle at the desired speed and following distance, the system modulates the throttle and will moderately apply the brakes when necessary.
How Does ACC Work?
Accelerate to the desired speed:
If below 40 km/h (Low-speed Follow): Press SET/-to set the speed at 40 km/h when there is a vehicle ahead of you. The system will not engage if there is no vehicle ahead.
Above 40 km/h: Press SET/-then release the accelerator pedal. The set speed is fixed and ACC begins
To increase speed, press RES/+. To decrease speed, press SET/-
If the vehicle ahead stops, your vehicle will also stop. When the vehicle ahead starts to accelerate, press RES/+orSET/- or depress the accelerator pedal to resume following at the set distance.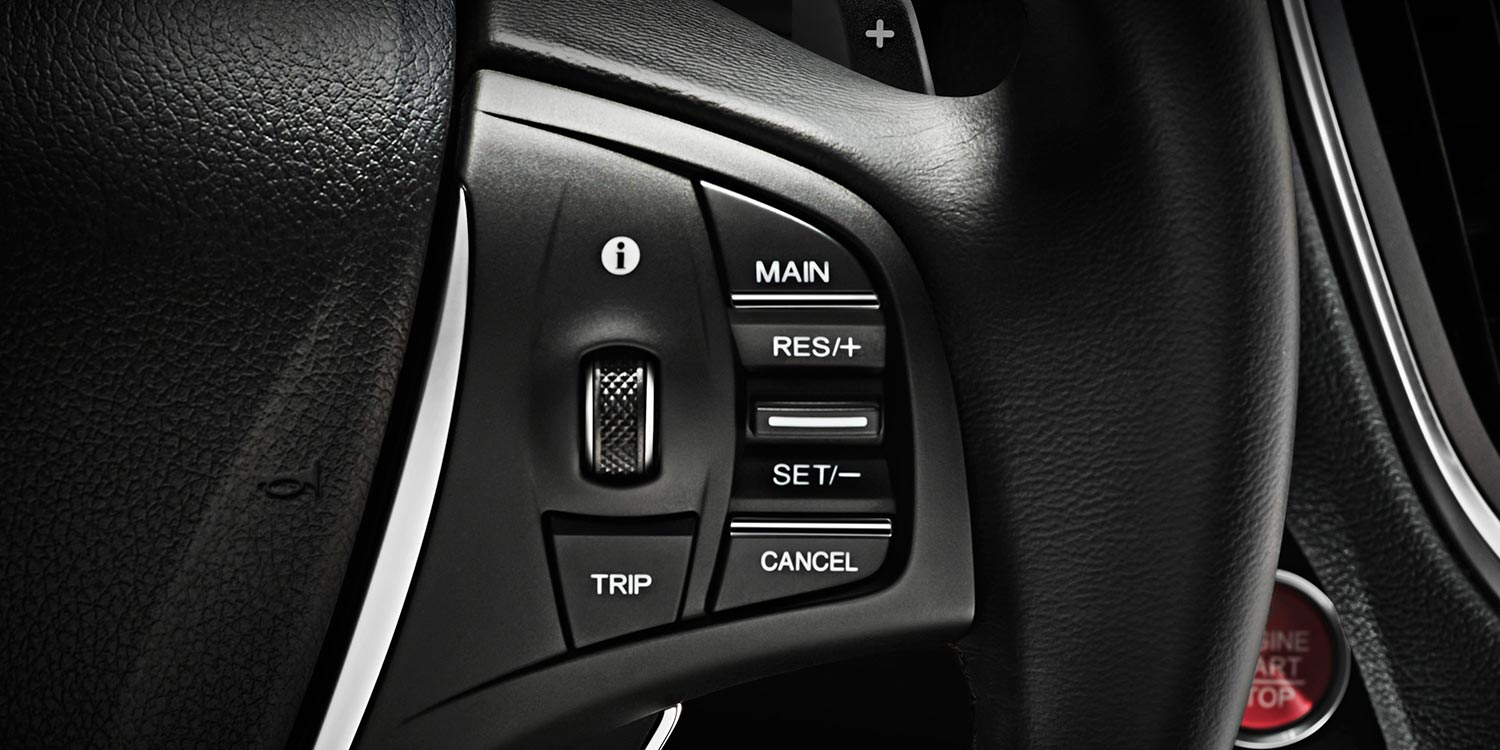 Changing Vehicle Distance
ACC automatically adjusts the following distance based on the distance range selected and the vehicle's speed. The ACC radar sensor, located in the front grille, can detect and monitor the distance of a vehicle up to approximately 90 metres away.
Press the distance button on the steering wheel to select the following distance.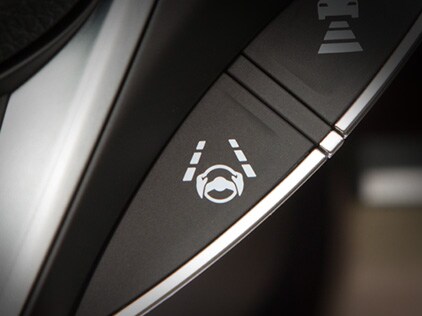 The selected following distance and crusing speed are displayed in the MID: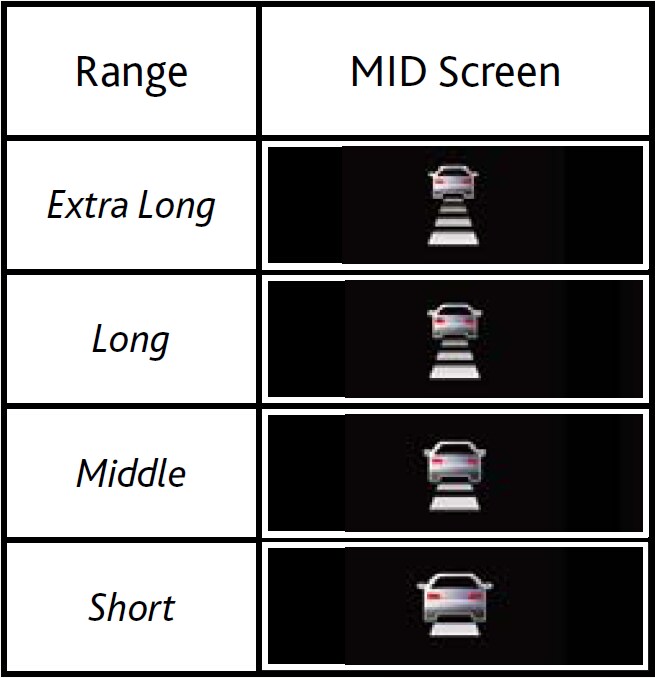 ACC adjusts the following distance based on the distance range selected and vehicle speed.
Customer Benefits
By keeping the vehicle at the desired speed, ACC allows the driver to focus more attention to the road and surrounding traffic conditions. ACC is practical for urban and highway driving alike, allowing the driver to enjoy the benefits of cruise control even in the low-speed traffic conditions.
Operating Conditions and Limitations
When the MAIN button is pressed, ACC and LKAS are both turned on or off. Do not use ACC under the following conditions:
In poor visibility
When you must slow down and speed up repeatedly
On winding roads
When you enter a toll-gate, interchange, service area or parking area
On a slippery road
When a spare tire is installed
When going down a steep hill where engine braking does not work sufficiently
Available on 2016 Models
ILX BASE*
TLX  ELITE
RLX  TECH
RDX  BASE*
MDX  BASE
*ACC only, without Low-Speed Follow function