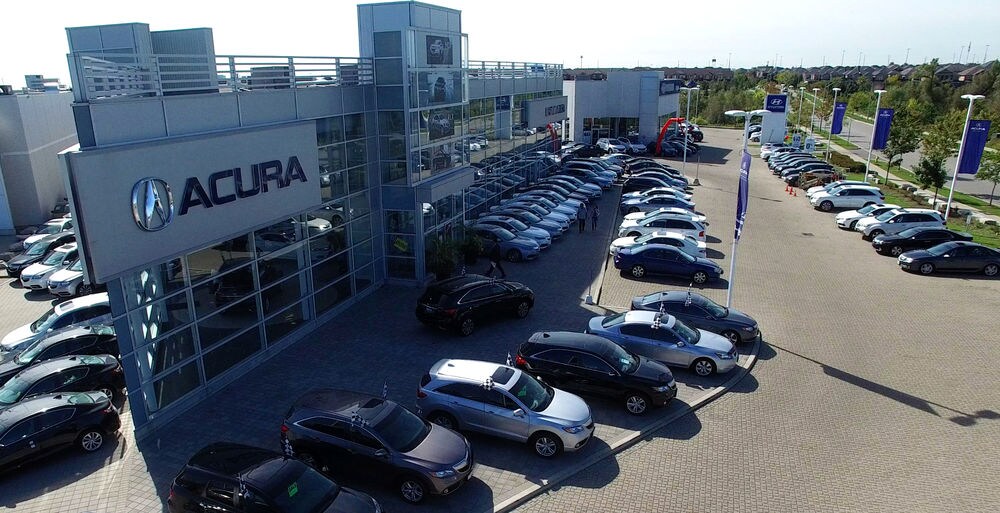 ---
As a top New & Used car dealer in the Greater Toronto Area, Maple Acura's parts department maintains a comprehensive inventory of Acura parts and accessories. Located at 111 Auto Vaughan Drive, Maple Ontario (city of Vaughan), Maple Acura takes pride in its knowledgeable and dedicated parts team.
If visiting Maple Acura in person doesn't fit your busy schedule, just complete our online parts order form and a Acura auto parts specialist will contact you ASAP. Maple Acura is an excellent online source for Acura car, truck and SUV parts and accessories. We also have one of the top Acura car repair centers with professionally certified mechanics who get your job done quickly and correctly. Make a service appointment online at our  Acura dealership today!

If you know the name or inventory number of your part, please use our online form to place an order. Otherwise, feel free to call and a Parts Department expert will determine exactly what you need. Upon submitting your information we will:
Respond to you promptly via your preferred contact method
Ask any additional questions required to identify your parts request
Confirm your order & pricing



Genuine Acura Parts are made for your your Acura. They maintain the quality, reliability & performance of your vehicle. These attributes have come to define Acura vehicles, & are also reflected in the parts from which they are built.



The core of
Acura quality
  exists in every part of your
  vehicle. Genuine Acura Parts
  are manufactured to strict
  quality
standards for an
  exact fit &
precise
  operation. When you choose
  Genuine Acura Parts,
you
  can count on the highest
  quality standards imposed
  by
Acura engineers.
 Only Genuine Acura Parts
  are
supported by Acura
  nationwide.
Each part works
  in conjunction
with others to
  produce a single
output.
  Many non-genuine parts
  may claim to be reliable, but
they are not produced to
  meet
Acura's engineering
  and
material specifications.
  Compromise one part and
  you
may unknowingly
  compromise
a whole
  system.
By choosing Genuine Acura
  Parts, you won't
  compromise
your vehicle's
  performance and
safety.
  Each Genuine Acura part
  is precisely designed and
  rigorously tested at Acura's
  R&D
facilities. This process
  helps
ensure that each part
  will
function at its optimum
  performance level while
  providing the durability and
  reliability that you expect
  from
your Acura.