Acura Lease-Guard eliminates the worry of excess wear and tear charges at the time of your lease turn-in

Leasing an Acura should be a worry-free luxury vehicle ownership experience. Acura Lease-Guard provides peace of mind by relieving you of the financial responsibility to cover vehicle wear and tear costs at lease turn-in time.
Items such as simple stains, chips, dents and dings, although part of normal perils of driving a vehicle in Canada, are your responsibility come lease-end without the added security of Acura Lease-Guard. Without this protection, you can end up paying for costly repairs or risk losing a portion of your security deposit to pay for these wear and tear costs.
The added protection of Acura Lease-Guard allows you to fully enjoy the exhilarating driving experience of your new luxury vehicle.


Acura Lease-Guard provides risk-free peace of mind


Acura Lease-Guard includes:
Up to $7,500 of coverage when your vehicle is turned-in

Automatic claim submission at lease turn-in any time prior to lease maturity or within one year following the original scheduled lease termination date

Covers wear and tear charges up to $1000 per single event

Lease-Guard can be cancelled with a full refund withing 30 days of purchase

Coverage is available on all new Acura vehicles

Maximum 72-month term plan

Only available at time of vehicle lease inception
*Please see contract for list of included benefits



Exclusions of Acura Lease-Guard:
Wear and tear charges above the $1,000 single event limit

Repairs done prior to contract termination

Alteration charges

Excess kilometer charges

Outstanding monthly lease payments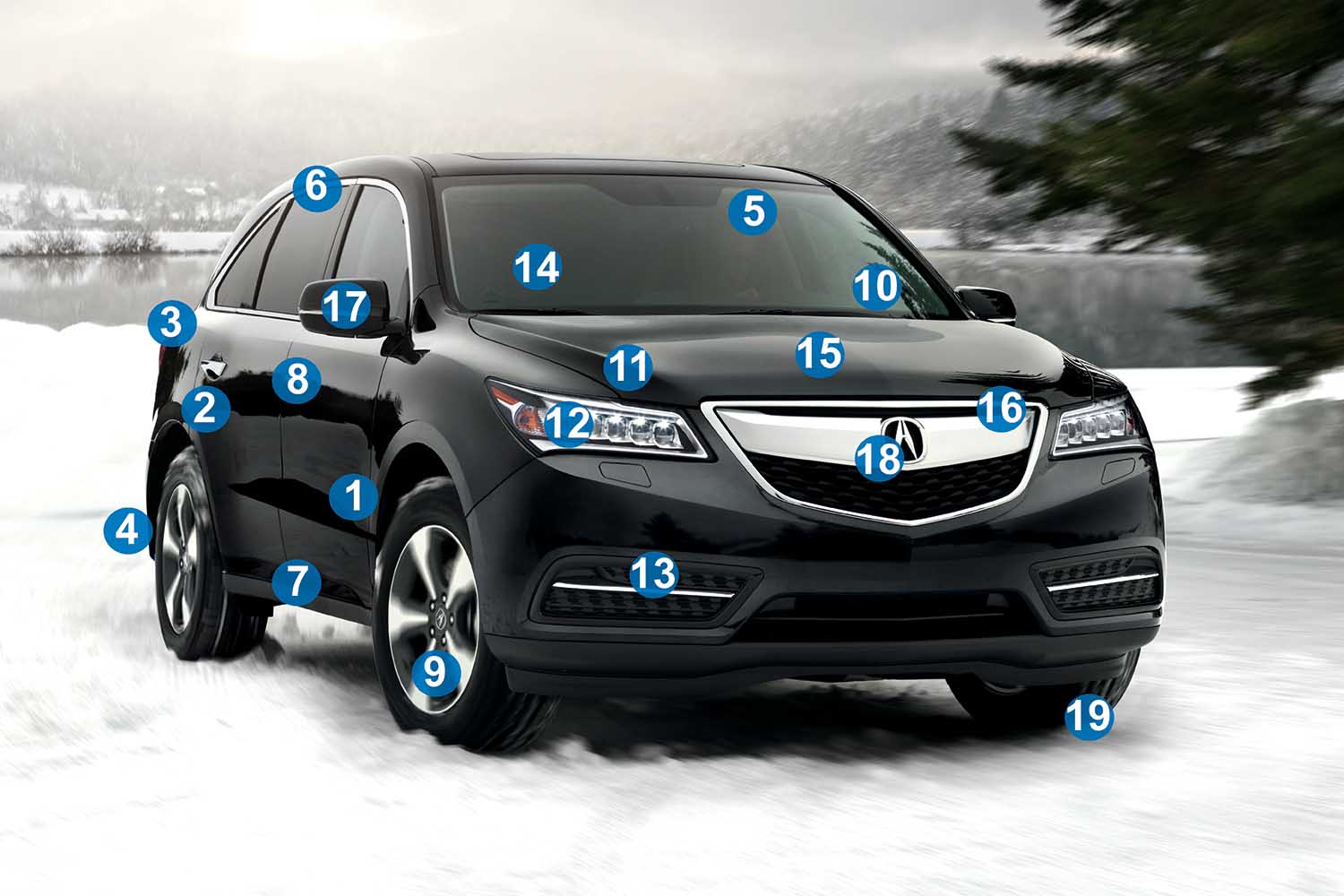 Acura Lease-Guard covers numerous wear and tear items including but not limited to:
1) Paint damage, exterior surface dents

2) Front and rear door, hatch and tailgate rubber seals

3) Tail, turn signal and brake light bulbs

4) Muffler(s) and tail pipe

5) Front and rear windshield, side glass chips and breakage

6) Convertible and vinyl tops, including trim and mouldings

7) Carpet tears. stains and spotting

8) Door, trunk and hatch handles

9) Alloy and steel wheels and wheel covers

10) Audio equipment, speakers and systems
11) Scratches, chips, pits or cracks

12) Lenses of head lamps, running lights and fog lights

13) Bumper(s), bumper covers, step bumpers and surrounding bumper trim

14) Interior upholstery surface rips, tears, stains and spotting

15) Discoloration, stone bruises, sand damage and pits

16) Chrome, bright metal, moulding and trim

17) Side and rear view mirrors (glass, surface and mechanical/electrical)

18) Hood ornaments and body insignia

19) Excess tire wear

20) Missing part(s) up to $150 per occurrence