A Guide to Acura Design Features from Maple Acura in Maple, ON
Acura has long held a reputation for stunning luxury interior and exterior designs, and we at Maple Acura would like to introduce the Japanese automaker's patented design features to our customers. Our new and used inventory boasts numerous innovations in Acura style, and if you're based in Maple, Ontario or Mississauga, Vaughan, North York, get to know the following Acura design features before visiting our dealership for your next luxury vehicle.
Sculptured Design: A striking exterior design begins with a sleek, stylish body. Whether you prefer a sporty sedan or an SUV for daily family commutes, your Acura will boast elegant lines and a chiseled frame that will turn more than a few heads every time you hit the road.
Sound Design: Those who value optimal entertainment on the go will be thrilled to hear they can treat their Acura to studio-quality sound with an ELS Studio Premium Audio System and surround-sound speakers. When combined with Active Noise Cancellation that removes wind and engine noise, the ELS sound system can enhance your Acura experience and allow you to enjoy your favourite tunes to the fullest.
A-Spec Styling: If you prefer a sporty aesthetic both inside and out, Acura's A-Spec styling can oblige. This racing-inspired design adds some boldness to your luxury model and allows you to brave the daily bustle with the utmost confidence.
Acura Pigment Technology
Acura's cutting-edge design features and technology also extend to its lineup of body colours. These factory paints are created with Acura's patented pigment technology, including micas, nano pigments, and metal flakes, for Precision Crafted Performance. Every premium paint colour is available on every Acura model in our new inventory and gets treated to additional coats and a special clear coat for enhanced intensity and depth.
Jewel Eye Illumination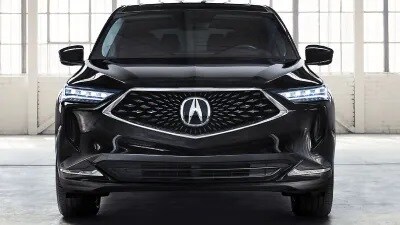 Precise Aim
Acura's Jewel Eye LED headlights are easy on the eyes in more ways than one. In addition to enhancing your Acura's exterior, they produce wider and brighter beams to enhance visibility over larger surface areas and reduce fatigue during night drives.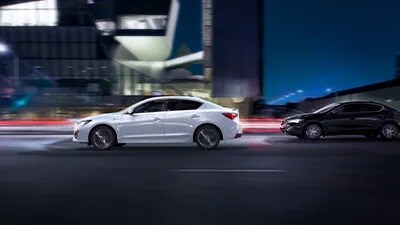 Down-Road Visibility
Jewel Eye lights are designed to mimic natural sunlight for optimal visibility at night. These LED high beams activate 200 milliseconds than industry-standard headlights, providing you with an extra 17 feet of potential stopping distance at 100 km/h.
Linear Design
True to their name, Jewel Eye headlights are designed to look like gems, whether they're in use or not. These sleek lights punctuate both the front end and profile of every Acura vehicle, adding a touch of elegance to your drive.
Craftsmanship
Acura style is defined by expert, meticulous craftsmanship. In addition to providing you with optimal comfort and interior refinement, Acura strives to ensure that you'll enjoy luxury for the long haul.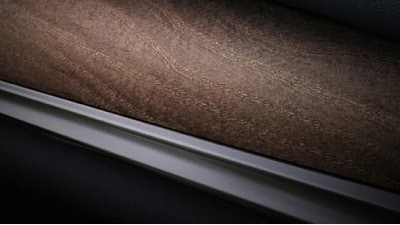 Natural Wood
Nothing adds a touch of refinement to an Acura interior like natural wood trim. Natural Olive Ash Burl and Natural Desert Olive Ash trims are both handcrafted and available in select Acura models to enhance your vehicle's interior lines immeasurably.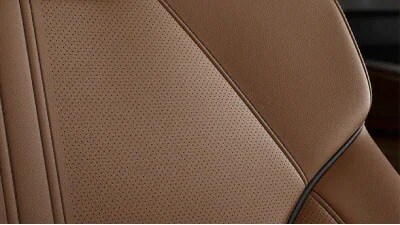 Perforated Milano Leather
Top-grain Milano leather ensures that you enjoy optimal comfort for the long haul, as they're as supportive as they are durable. This stylish upholstery is also perforated to enable the heating and cooling ventilation of Acura's Platinum Elite Package.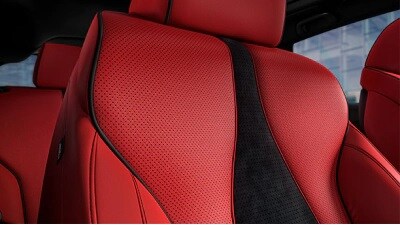 Alcantara
This seating material is available in select Acura models and one-ups suede in both comfort and appearance. Alcantara was made for thrill-seekers, as its textured material's lateral grip keeps drivers anchored in their seats when zipping around corners.
Contact Maple Acura Today
For more information on how these jaw-dropping design features can enhance your Acura experience, feel free to contact us at Maple Acura, and a member of our staff will gladly fill you in.
Make an Inquiry