2021 Acura TLX Packages Available in Maple, Ontario

2021 Acura TLX Packages Available in Maple, Ontario
Part of finding the perfect vehicle also involves finding the perfect dealership. At Maple Acura, our goal is to provide customer-oriented service to ensure satisfaction. That is what makes Maple Acura the top Acura dealership in Maple, Mississauga, Vaughan, and North York. As a preferred dealer, we strive to find a balance between customer satisfaction and quality vehicle sales. Not only do we offer Acura vehicles that are dependable and good-looking, but we are also dedicated to ensuring a pleasant car buying experience for our customers.
The 2021 Acura TLX is one of the most coveted models available at Maple Acura. Its sleek sophistication and versatile interior make it an excellent option for many of our customers. There are four different options available for the 2021 Acura TLX trims, which consist of the following:
TLX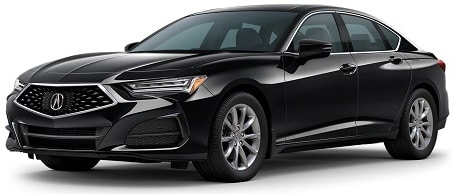 Powered by a 2.0-litre 4-cylinder turbocharged engine, the TLX Package can produce up to 272 horsepower in its base model. This engine is paired with a modern 10-speed automatic transmission controlled by paddle shifters and a distinctive super-handling all-wheel-drive system. The technology integrated into the 2021 Acura TLX package is nothing short of innovative. Compatibility with Apple Car Play and Android Auto is complemented by a standard 4G LTE Wi-Fi Hotspot. Not only is the TLX tech-savvy, but it is also comfortable. Both the drive and passenger front seats can be adjusted twelve ways, including lumbar support four-way adjustability.
TECH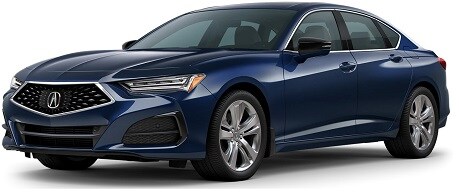 While the Acura TLX Tech depends on the same powertrain elements as the entry-level TLX, it excels in technology integration. The Tech Package includes wireless smartphone charging capabilities and an Acura signature Navigation System that includes voice recognition technology. Comfort is second-nature in the Acura TLX Tech Package, which includes a heated steering wheel as standard. Its windshield wipers can even sense moisture and initiate action while driving. A premium audio system from ELS Studio is also a bonus. Advanced safety features also begin making themselves apparent in the Tech Package. Blind Spot Monitoring is paired with multiple parking sensors in the front and rear, making the Tech Package one to consider.
A-SPEC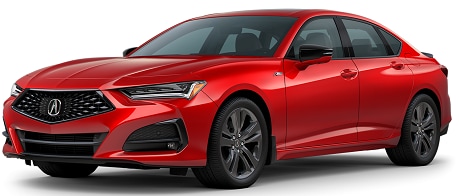 The Acura TLX A-Spec Package shows buyers precisely what it stands for. Prestige and distinction make their way to the front of the drawing board in this model. Everything about this model is classy and upscale, from Ultrasuede and leather seating surfaces to ventilated front seats. Lighting upgrades make a big statement in the A-Spec Package. Integrated LED fog lights to steal the show on the outside, while red interior accent lighting sets the mood in the A-Spec's cabin. Also, approach lights come on as you near your Acura TLX, complimenting the rest of the Acura's premium feel. One of the concepts that make the Acura TLX A-Spec unique is the distinctive interior detailing. With accents that are not seen in any other package, the A-Spec Package Acura offers an exclusive look.
PLATINUM ELITE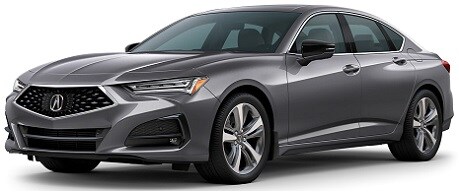 At the top of the trim lineup stands the Platinum Elite. Just as its name suggests, it offers the best of all facets. The technology within the Platinum Elite is as innovative and modern as it comes. Complete with a colour head-up display and a premium 3D audio system, drivers always remain aware while also being entertained. Seventeen speakers and a split subwoofer ensure you can enjoy all your favourite tunes as you cruise down the highway. The Acura TLX Platinum Elite Package's interior design is also like nothing you have seen in other TLX options. Not only do perforated leather seats lead the way for ventilation, but they are also adorned with contrast stitching and seat piping that makes a statement. While approach lights lead the way for you to step into the comfy cabin of the Acura TLX, real wood trim throughout creates a look of luxury. IconicDrive signature interior accent lighting then sets the mood for your drive.
Explore 2021 Acura TLX Packages at Maple Acura
If you think you may be interested in our new inventory, contact us to schedule a time to come in a look or take on a test drive. Our sales professionals at Maple Acura are ready and waiting to help you decide on the purchase of a 2021 Acura TLX.
2021 Acura TLX Inventory in Maple, Ontario